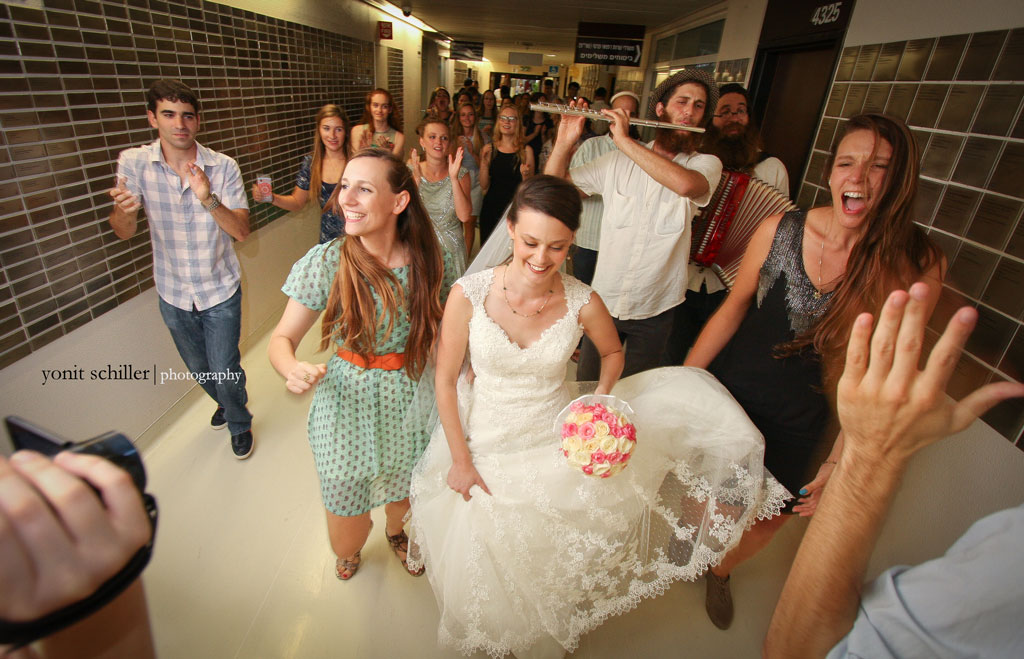 Rebekah & Efi
I've photographed many weddings but yesterday's will forever be ingrained in my mind. All of the emotions of a wedding were squeezed into an hour and a half and then underscored by the reality that the chuppah, which was supposed to take place next week outside of Jerusalem, was relocated in a day's notice to Shaarey Tzedek hospital.
I expected to photograph an intimate affair with a few family members. Instead, I found the plaza at the front entrance to the hospital packed with the bride and groom's family and friends who arrived at a moment's notice, determined to mark the occasion with dancing and vibrant celebration.
Thank you, Efi & Rebekah, for allowing me to share in what was one of the most powerful and joyous moments of your lives.